Welcome to NCI Cromer Living History
The lookout station overlooks the famous Devils Throat, a notorious area of the North Sea, respected by mariners through the ages. This busy Seaway holds many dangers for Shipping: Sand Banks, Oil Rigs, Gas Platforms and Wind Farms. All the traffic from the North East and Eastern Ports on transit to Europe and beyond pass our station. This North Norfolk coastline is also a busy tourist location.
NCI Cromer started life as NCI Runton..........
........but decided to 'rebrand' itself as NCI Cromer as this is better known locally.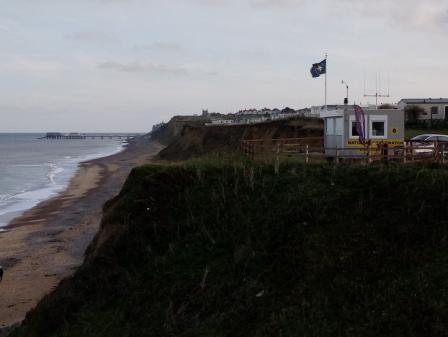 what3words
watchdogs.trespass.abode
Nearest Postcode
NR27 9PA