Welcome to NCI Herne Bay Living History
The idea of a local NCI station was mooted in 1998 and soon afer NCI Herne bay opened in the cupola above the bandstand, but this proved to be not very satisfactory.  Later it moved to its current premises, which is the top floor of a Victorian public toilet block known then and now as the OLD BATHING STATION.
The Station is now permanently closed.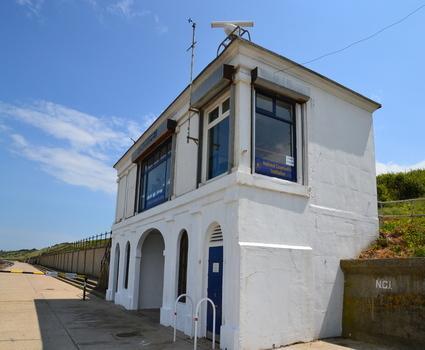 Click here for a short history of NCI Herne Bay.