Welcome to NCI Newhaven Living History
NCI Newhaven is a recipient of the King's Award for Voluntary Service (KAVS).
NCI Newhaven was founded in 2004 so 2021 marks our seventeenth year of continuous community service without a single day of watchkeeping missed, except during the initial compulsory eight-week Covid-19 lockdown in 2020.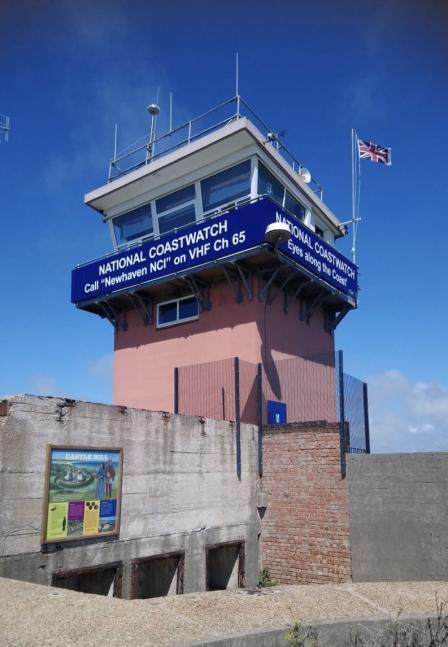 NCI Newhaven lookout is built on the cliff top on Castle Hill 175 feet above sea level. It provides a panoramic view of Seaford Bay from Newhaven Harbour entrance to Seaford Head eastwards and to the ocean off Brighton westwards as well as to seaward into the shipping lanes of the English Channel. On a clear day, a total exceeding 400 square miles can be observed. There is very good coverage for VHF radio reception.
The lookout at Newhaven was built in the early 1960s to replace a small lookout inside Newhaven Fort.
Click here for a short history of NCI Newhaven.
what3words
figs.rocket.messaging