Welcome to NCI Whitstable Living History
NCI Whitstable was set up in spring 2002. It was formed by a small group of watchkeepers from NCI Herne Bay in a beach hut at the western end of Tankerton Slopes (near the beacon). But in spring 2004, Canterbury City Council reclaimed the beach hut. Subsequently the Station operated, on Sundays only, from a mobile caravan on the grass at Priest and Sow Corner (at the eastern end of Tankerton Slopes). NCI Whitstable then raised £3000 to purchase its own, purpose-built look-out (the current one) which it has occupied since September 2006.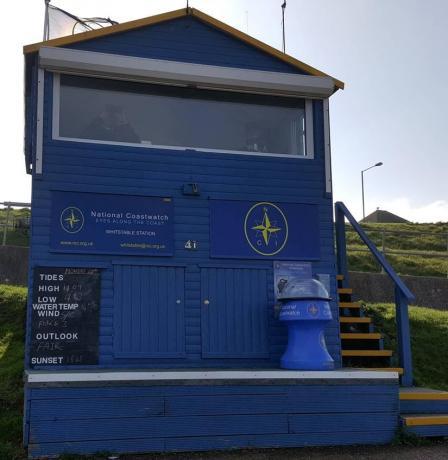 Click here for a short history of NCI Whitstable.
what3words
///dishes.battle.forces